Masters of Innovation: Louis Moinet
A couple of days ago I posted a short video on my
Instagram
account featuring a glimpse of a watch. Just as how you guys anticipated this project and what it's about, I myself am anticipating your response. Today's article is different yet special to me. I had the incredible opportunity to work alongside
Louis Moinet
, in celebration of the bicentenary of the invention of the chronograph, Louis Moinet Atelier's tenth anniversary, and the launch of the newest watch: the Memoris.
For those of you unfamiliar with
Louis Moinet
; the Swiss watch brand took its name from the inventor of the chronograph. The original Louis Moinet was an artist and he was extremely passionate about watchmaking and sacrificed much of his life to simply create. He invented the chronograph in 1816 initially to be used in tracking astronomical objects.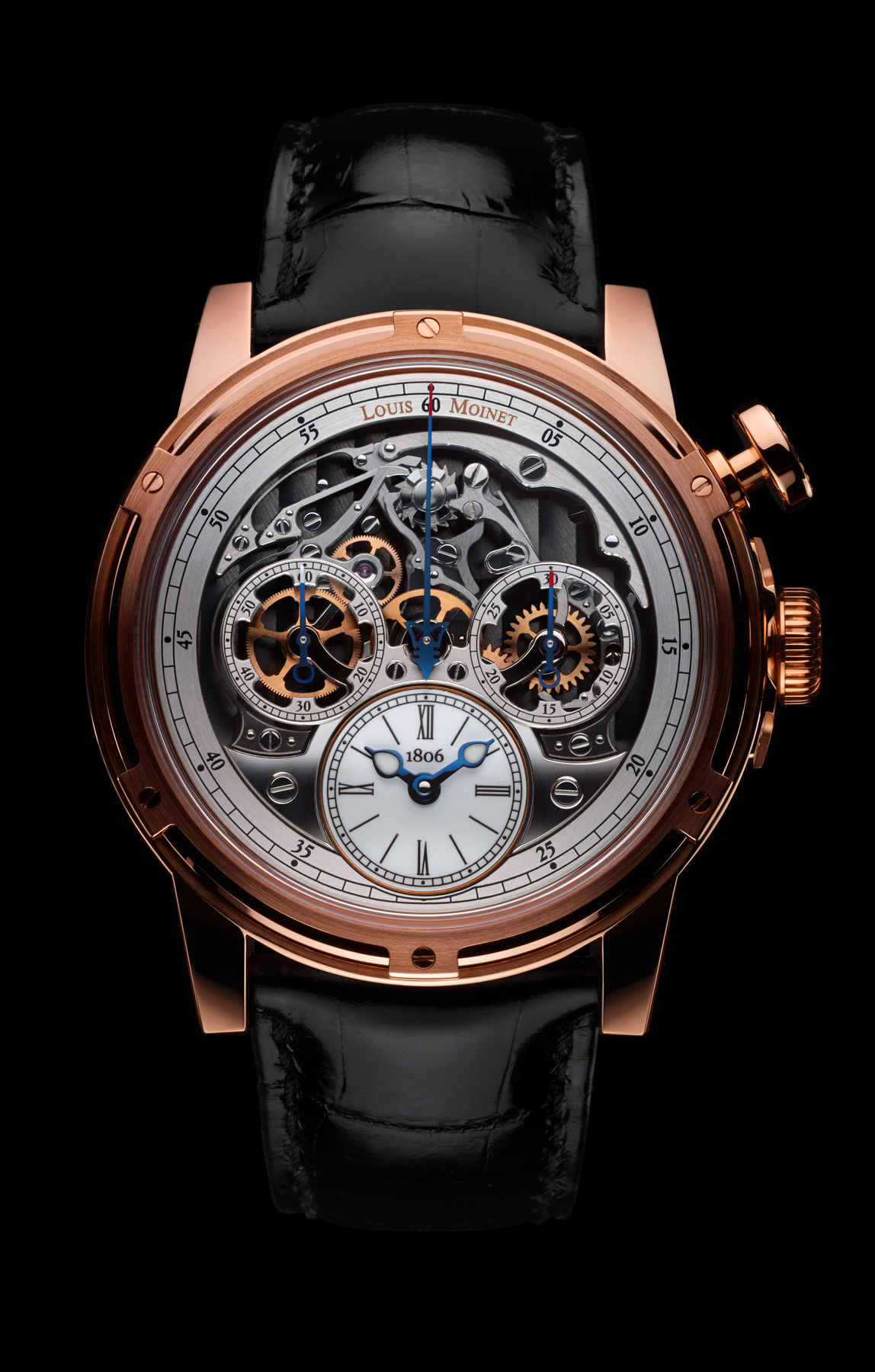 Fast forward almost two centuries later, the heritage and DNA of Louis Moinet, and the same craftsmanship and innovation was infused into the Swiss brand but with a fresh perspective; thanks to Louis Moinet's founding CEO Jean-Marie Schaller. He has an uncanny yet fascinating ability to combine modern technology with premium craftsmanship, or as he puts it,
"Rebuilding our history even as we look to the future – that's our unique destiny"
. Piece after piece was created with objects never before thought of, such as moonstones or even dinosaur bones.
As you guys know by now, I see a watch as more than a practical accessory; it's a statement, an extension of the wearer. I can skip all accessories but my watch never leaves my hand. The more creative it is, the more personal it feels. The same is the case for the Louis Moinet watches, which, thanks to their extreme precision and detailed designs, are limited to either 1, 12 or 60 pieces worldwide. They are definitely not seen as another commodity: they are emotional, valuable pieces transcended through time, quite literally.
Which brings me to the
Memoris
watch: a brilliant creation which uses the chronograph not as a complicated addition, but in fact the focal point. As Jean-Mari Schaller states,
"This involved thinking about the chronograph before considering the watch."
, which makes it the first ever chronograph-watch in history. No wonder it was nominated for the
Grand Prix d'Horlogerie de Genève
this year, otherwise known as 'Watchmaking's Oscars'. In order to really bring the watches into life, I chose to step out of my comfort zone and try something different with the illustrations, creating a series of three sketches for every watch color from the Memoris collection (
18K pink gold, 18K white gold rhodium-plated mainplate and 18K white gold-blued mainplate
).
Just like how the Louis Moinet brand is constantly ahead of its competition and thinking outside the box, I decided to do the same. Because after all, it's what makes you different, your ability to innovate, and your love for what you do – just like the
Louis Moinet
brand – that eventually makes you stand out.
For more information and technical details about the Memoris watch, please visit Louis Moinet.