Ode to Sherbet
For the past year my style (and way in general) has deteriorated from colorful and adventurous to rather practical and uniform. I stopped taking as much risks when putting outfits together and it's only recently that I have noticed this change. It could be both a good thing and a bad thing, but I would rather have a balance from both wild and mild (hehe it rhymes), hence the colorful outfit I put together for today.
It derives the color blocking factor:  something I've put aside for sometime but made sufficient use of in the past, like here and here. Oh, and how fabulous is this cropped top? It's very similar to the Balenciaga spring 2013 top (which retails for $1,535) except it's around forty bucks – score.
Oh, and Happy Ramadan! :D (For those of you who don't know, it's when Muslims fast from dawn to to dusk for an entire month).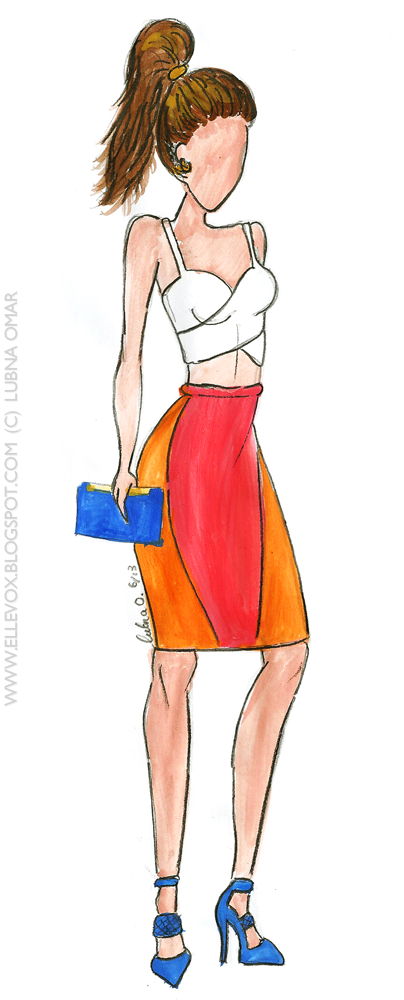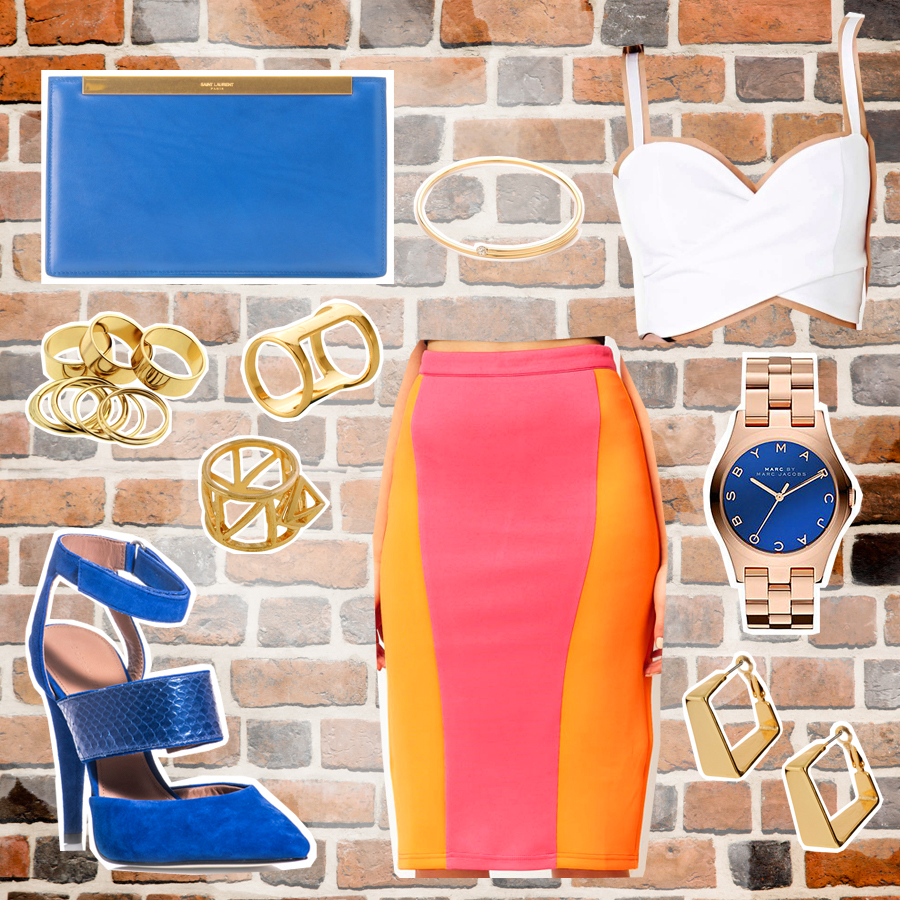 Nastygal white bustier (similar here & here)
Rare colorblock pencil skirt (similar here and here)
Sigerson Morrison cobalt pumps (save 50% off!)
Saint Laurent blue clutch (save 30% off!)
Romwe rings
Asos square earrings (similar here)
Marc By Marc Jacobs blue face watch
Jules Smith gold cuff