Summertime Sass
It's been a couple of months since I've last sat down and sketched some outfits, so I'm excited because I bought myself a new paint box to help motivate me! Yaay! Anyways, I've been very fond of high-waisted pencil skirts and cropped tops as of lately (think Naomi from 9O21O) and I can tell you, you guys will see plenty of these looks in future outfit posts. I would love to personally try them, except I have a pear shape and it's quite risky – but if Kim Kardashian can pull off butt-hugging dresses, then so could I (or not hehe).
Anyways, this particular outfit was put together for a little challenge at My Voucher Codes so be sure to check it out for a chance to win £300 worth of shopping!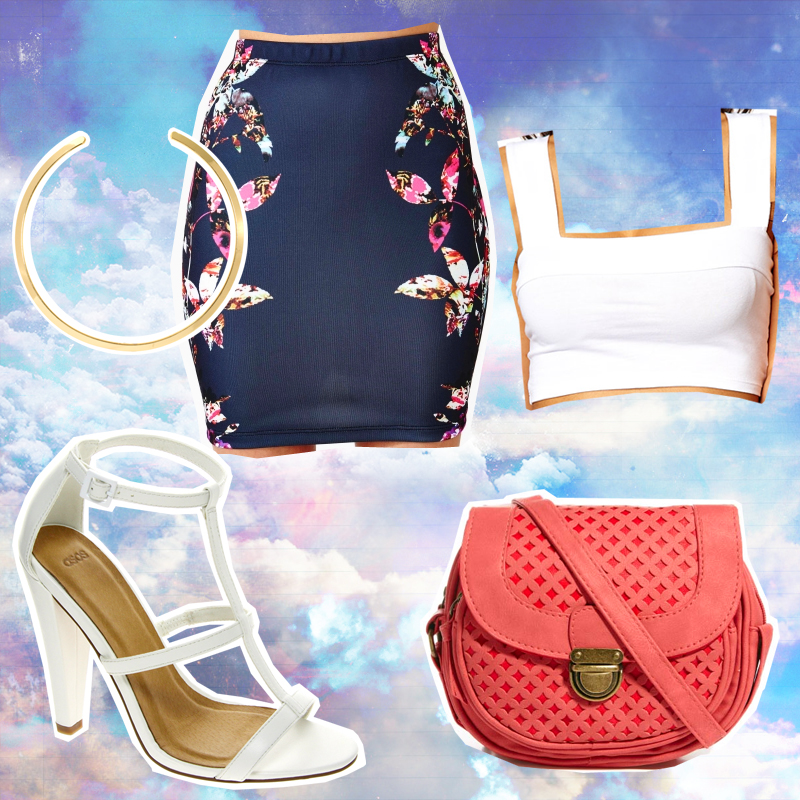 White heeled sandals, £42: Asos
Kaleidoscope skirt, £30.92: Nastygal
White cropped top, £8: Asos
Coral bag, £8.99: New Look
Gold necklace, £8: Asos
I guarantee you girls will look like a million bucks in an outfit like this. And the total price? £97.91. You're welcome.
PS: Tomorrow is my high school graduation!! Yaaayyaaayy! These days will definitely be missed, but between me and you guys, it still hasn't hit me yet. ;)