Barnyard
As most of you might know, it's prom season and it just so happens to be my school's prom in a few weeks. Here in Egypt, it's become a tradition to celebrate these fancy balls in hotels, and to both my dismay and avidity, I have been entitled one of the organizers. It is a heavily arduous job. In retrospect, I have always imagined taking time choosing the best fabric and style for my gown (I'll design it!), but ironically, I have not even began working on the dress.
This week I was constantly meeting people, making phone calls, waking up at the crack of dawn to work on the tickets & then dropping them off to delegates, collecting hundreds of students' photos for a slide show, and still having time to work on the blog and do my INSANITY workout (week 7 and counting!) – so stressed out would be an understatement. And if you're wondering, this is what the tickets look like (yes, it's a Hollywood theme)!

With all that aside, I would like to introduce you guys to my absolute favorite trend this spring/summer. OVERALLS. Yes I'm obsessed :) I would live in them if I had the chance. Do you guys like them?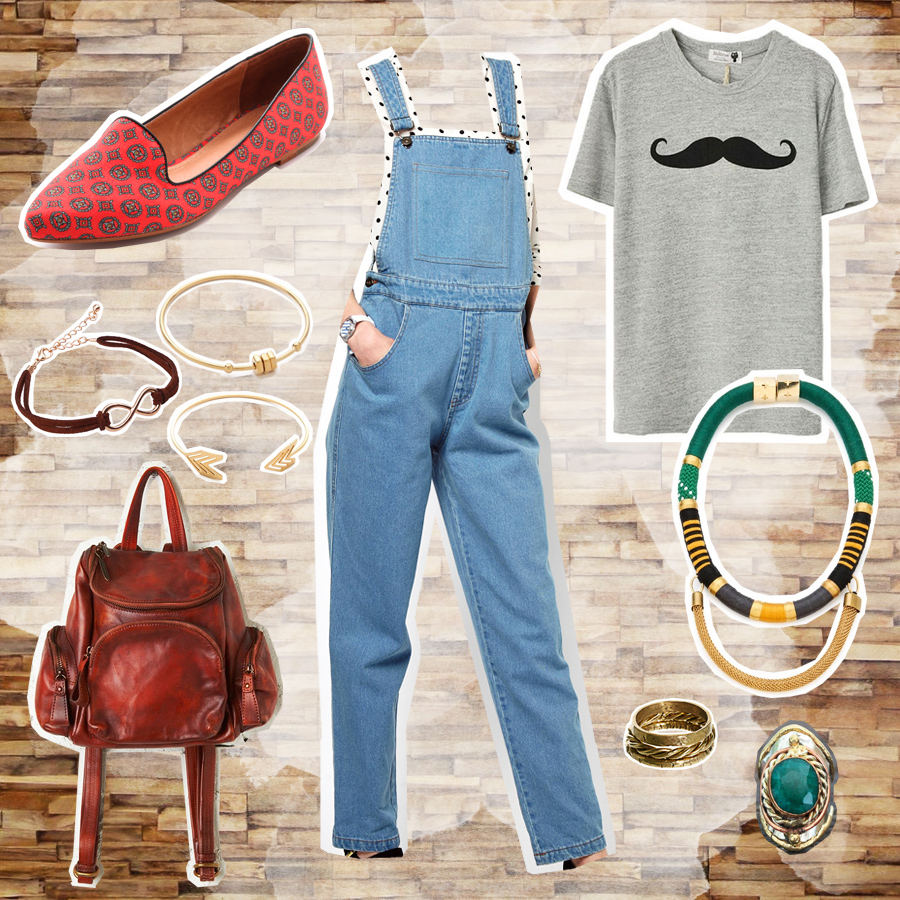 Denim overalls: The WhitePepper
Mustache tshirt: OASAP
Print loafers: Joie
Necklace: Holst + Lee
Leather backpack: Free People
Rings: Made & Natalie B
Bracelets:: Gorjana, Marc by Marc Jacobs & Romwe