Girl with the Golden Smile
I've never been one to comprise outfits according to traditional fashion rules (brown on black is deadly, match your shoes to your belt and bag, etcetera ectetera) and if you've been an avid follower of this blog, you'd witness what I mean. A few months back, while designing our senior year uniform, one of my school's heads said that we should never put together more than three colors in one outfit.
Is that true? The very idea accompanied me whenever I browsed street style or runway pictures and I realized that, over the years, I never actually stuck to that rule. That is why I decided to pull together an outfit consisting of no more than three hues: cobalt, gold and black. A rare deed of mine and rather un-intriguing if I had to say so myself, but I would like to know what you guys think of it?
On another note, if you are wondering about my college strait, I narrowed my choices down and let's just say that things are hopefully going the way they're planned. I'll keep you guys updated with the status :)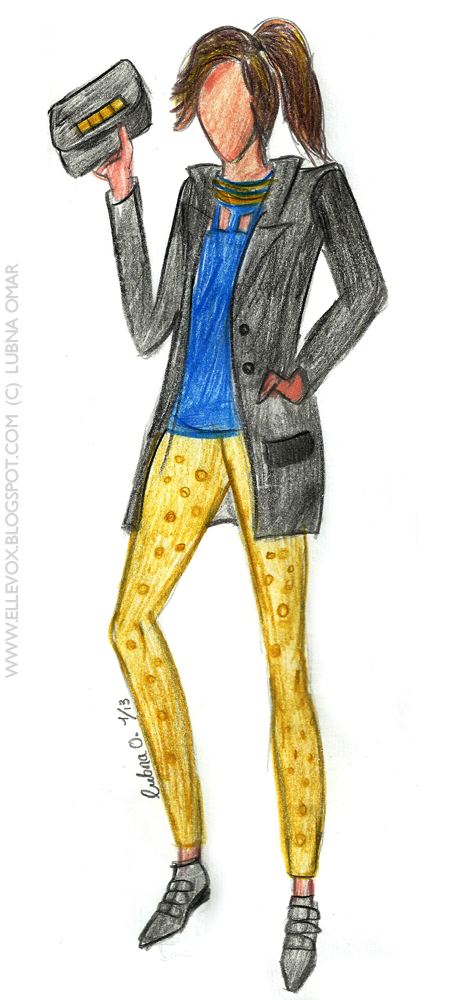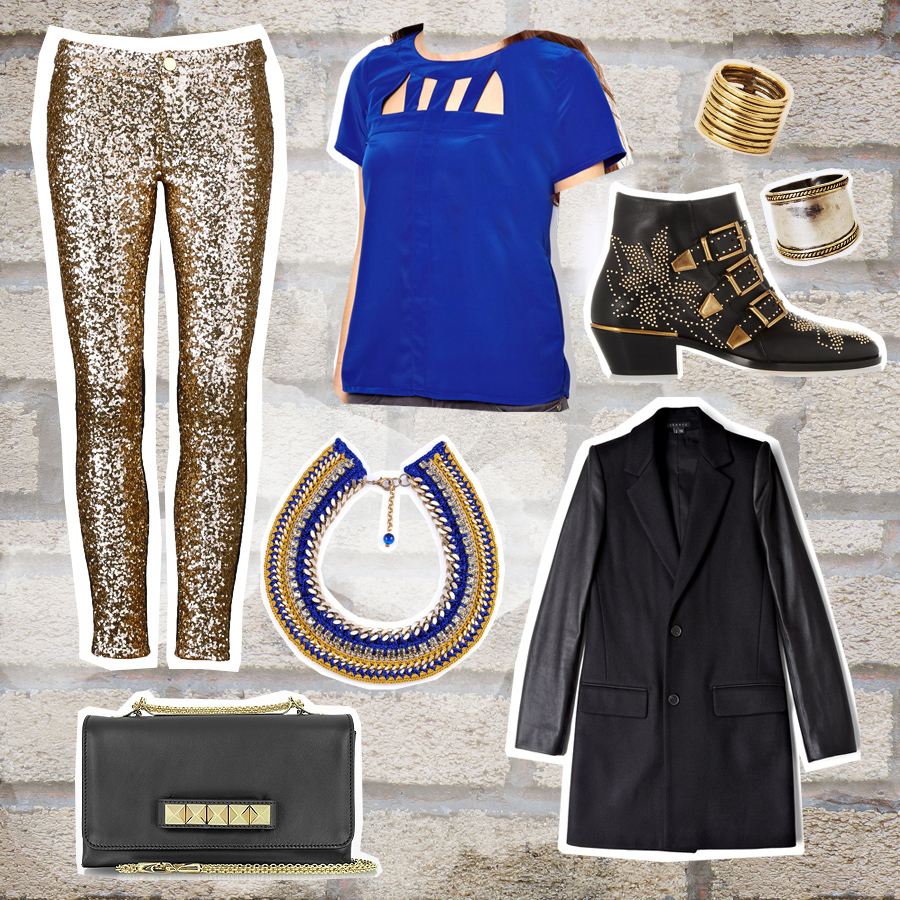 Gold sequined leggings: Romwe (similar here)
Black coat: Theory
Cobalt blue top: A Wear (similar here)
Collar necklace: Lamprini
Black studded clutch: Valentino Garavani
Black ankle boots: Chloé
Rings: Planet Blue