Watermelon anyone?
I've been feeling rather rusty outfits-wise, but I still managed to put together a simple outfit, similar to something I wore a few weeks back at a birthday party. We've been moving houses recently and everything was just hectic. I think I might have even lost my sketches with all the boxes and bags, I can't seem to find them anywhere. =/
Anyways, here's today's outfit…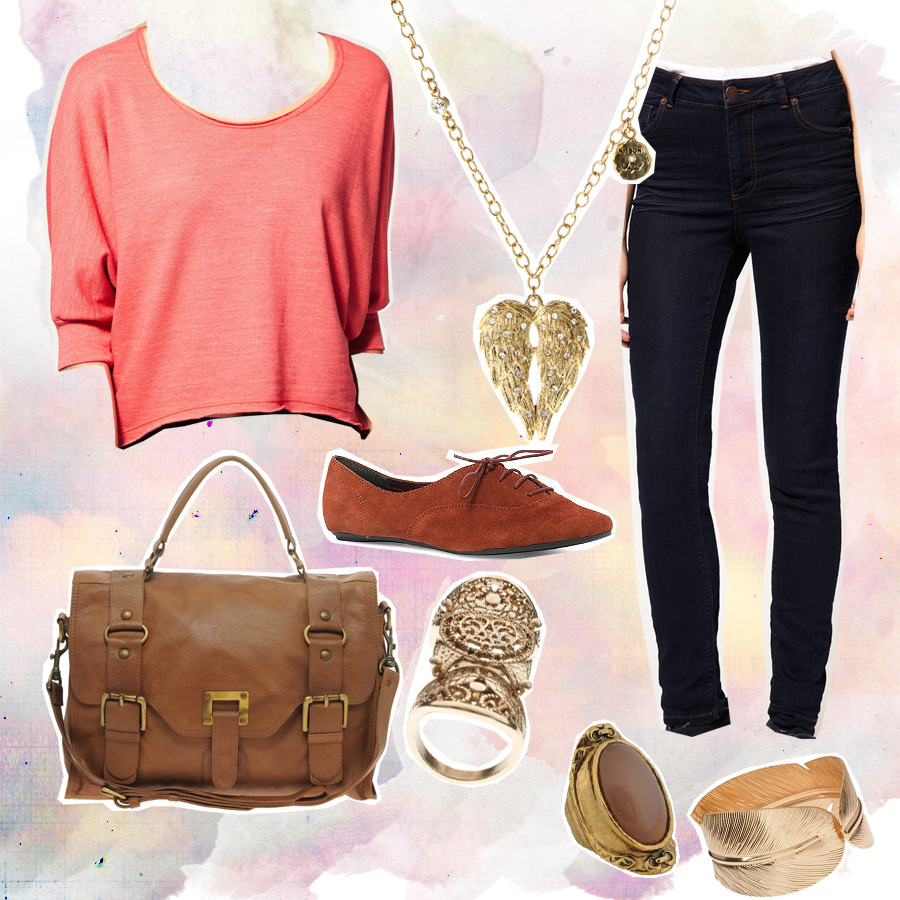 Splendid coral top | Warehouse jeans & brown bag | Asos leaf cuff | Kitson wing necklace | New Look brogues | Asos & Forever21 rings
Hope you girls find it inspiring, and I'll try to post outfits more often and replace my old sketches with new ones. :)
PS: I just found out recently that this coral color is called 'watermelon' in Arabic. You can imagine how confused I was at first – I pictured a patterned blazer with watermelons while my friend explained that it's a color, not a pattern, hehe.