Mint & a Purple Tint
I'd like to thank you guys so much for all your input and it was really nice to read all your opinions & comments. The most voted dress was dress number 1, which was black lace, followed closely by the same exact dress in coral. I personally went for…*drum roll* one of either these two dresses:
To my luck, both birthday girls decided to wear pink dresses, so I'll have to opt for something either too coral or orange. And for those of you wondering, I'm a size small/medium so I chose dresses around my size, and I even though of posting a picture of me once I buy the dress. :D I'm most probably going shopping on Saturday with my best friend and I'll be able to buy a similar dress then. I hope I find what I'm looking for, though.
Now for today's outfit. I am simply obsessed with these pants. When I first saw them at Zara, I just couldn't believe it. I've always dreamed of pants with this turquoise color, and everytime I'd tell someone about them, they just said the color was too weird for pants. But I teamed the pair with some bright colors and this is the outfit I came up with.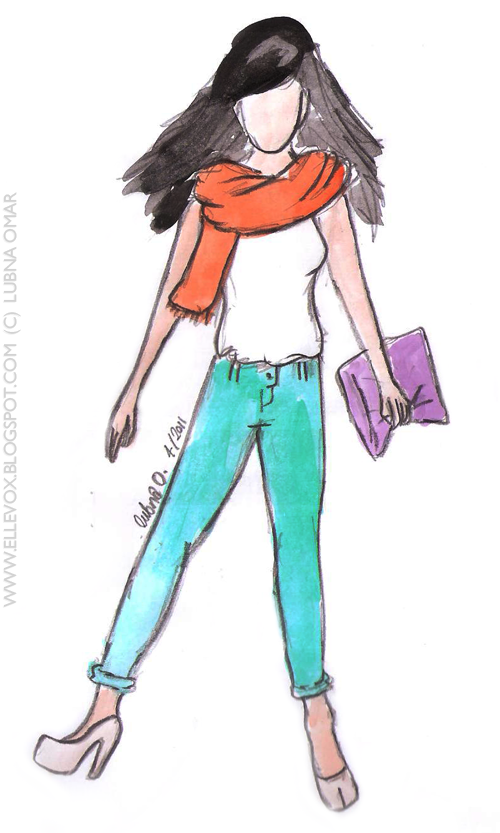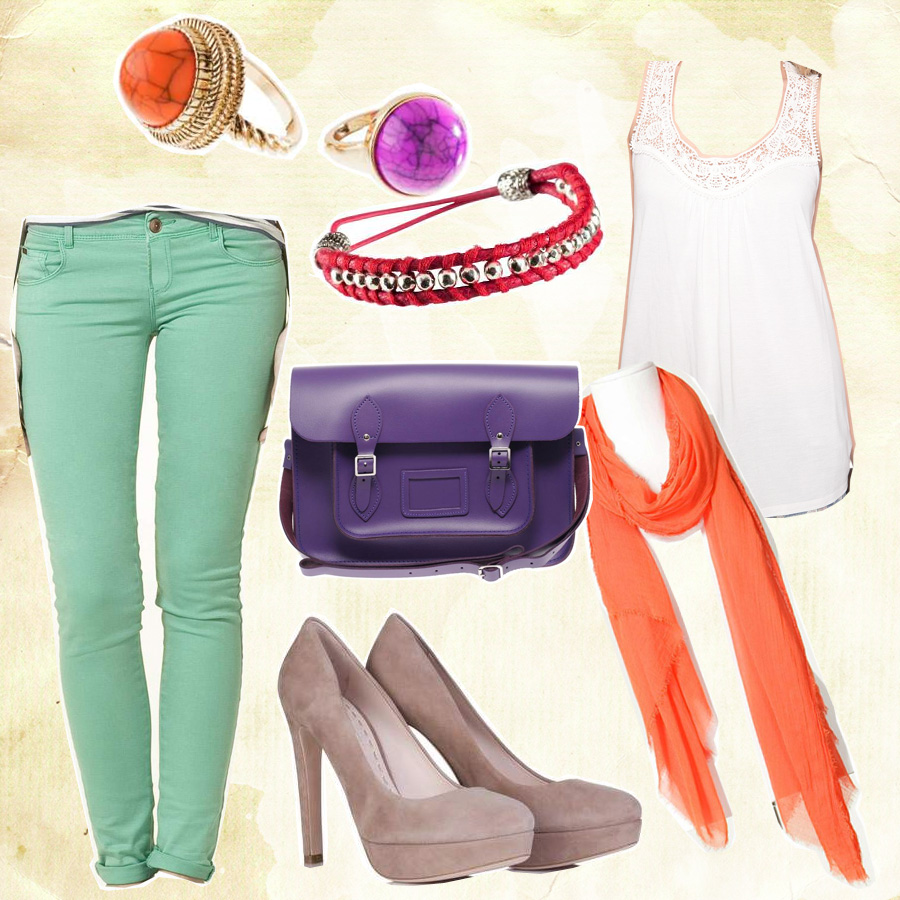 Zara mint skinnies & orange scarf | Miu Miu nude pumps | Cambridge Satchel Company satchel | H&M rings & bracelet | Forever 21 cropped white top
Tell me what you guys think of the outfit, and I hope you find it useful or inspiring :)