I Hate Cotton Candy
…I really do.
Anyways, I went out with some friends yesterday and it just happened that one of them wants me to attend their graduation. Now I have two things to worry about – my 16th birthday (which is on June 13! :D) and the outfit I would wear to that friend's graduation. He wants me to wear a black dress, and I absolutely hate black dresses. The only exception would be something with details, like lace or an open-back for example. I also thought that a lot of the other girls will wear black and I don't want to look like them. I quickly thought of this outfit…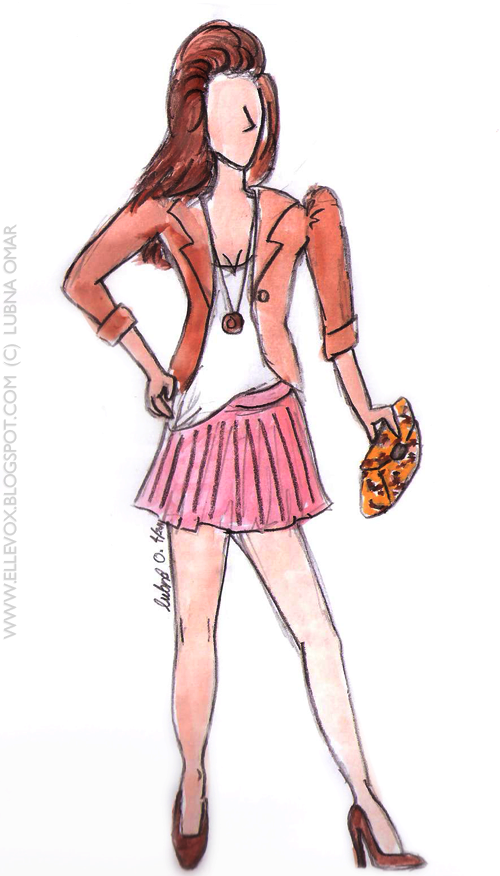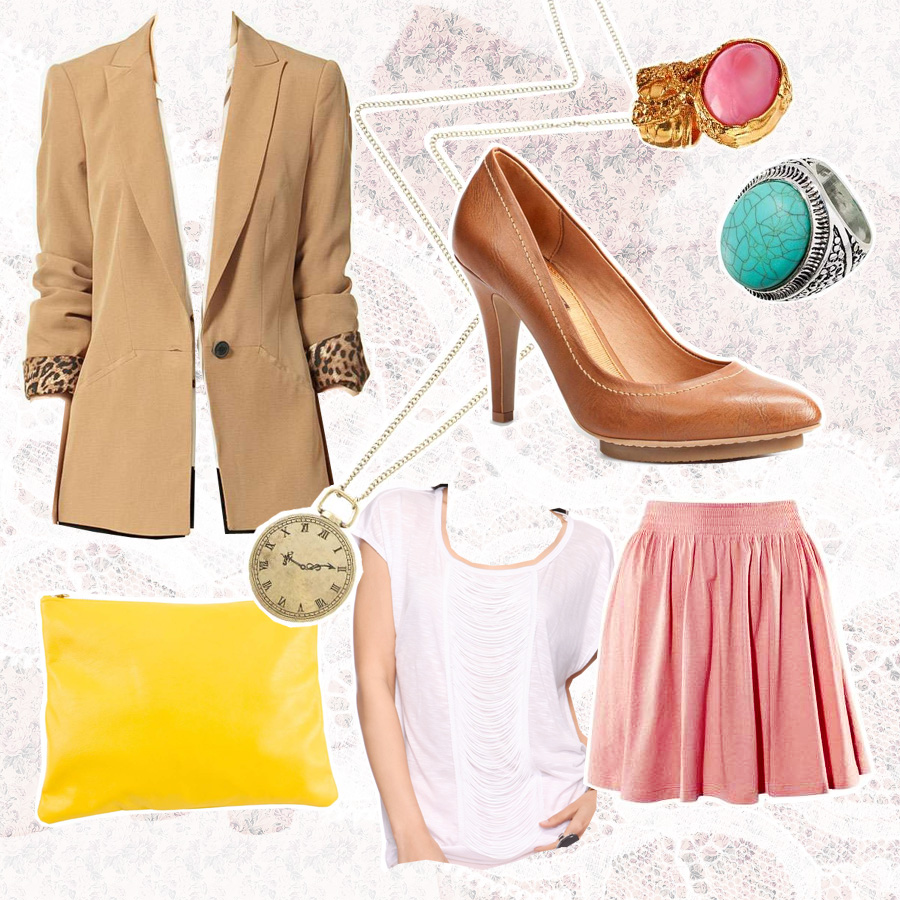 Zara brown heels & camel blazer | H&M ring & pink skirt | American Apparel yellow clutch | Forever21 white top | River Island clock pendant | YSL ring
I actually sketched this a while ago but then I thought, it's somewhat formal and it's perfect for summer, so why not? The colors reminded me of cotton candy, hence the title. Anyways, tell me what you guys think of the outfit, and if you have any other ideas – let me know!