I met Vicky Beckham at a party but I'm too classy to brag about it
Glad you guys liked the last outfit! :) Your comments & opinions convinced me that it was good enough, even if it wasn't dressy enough. On other news, I bought a painting kit a few days ago since I wanted to try painting my sketches instead of using pencil colors. It just looks neater, especially when I scan the pictures onto the laptop. That being said, here's my first painted sketch. :) I drew it out of imagination, except for the pants, since I had seen them around before. It was so difficult trying to find a cape similar to the one I drew.
I've seen a lot of girls wearing these chino pants (or at least that's what I think they're called :P), but I've not seen at least one girl wear them well, in my opinion. They would style them terribly, or wear them as one would wear skinny jeans. This is how I'd style them if I owned a pair. Plus, I've seen these Zara court shoes all around the blogosphere and I am absolutely in love with them.
This outfit is meant to be something a little classy, and not very casual. Probably even a work outfit, simply because these pants remind me of a working woman, haha. I matched the outfit with a leopard print clutch at first, but then decided to add a pop of color to make the outfit interesting, hence the bright red bag. Hope you guys like it or find it inspiring :)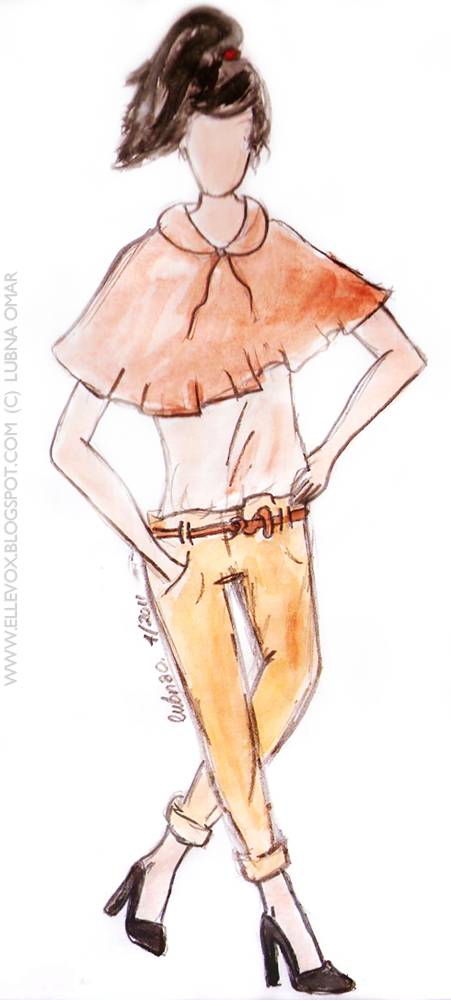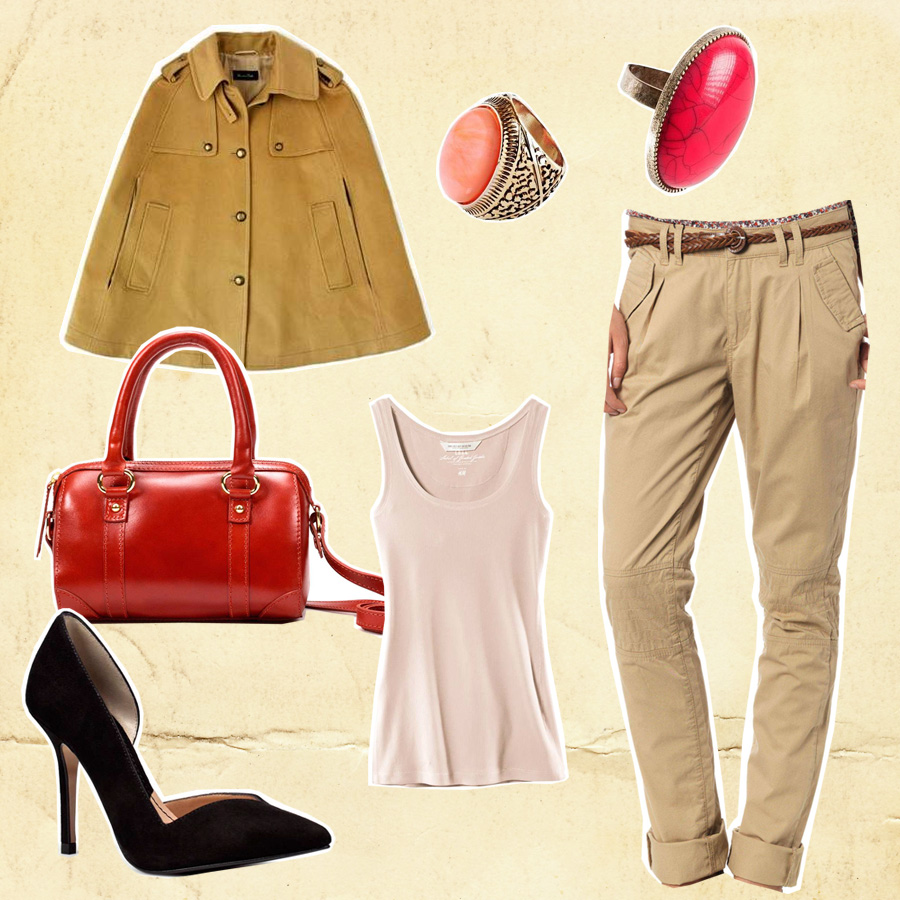 Vero Moda camel chinos | Zara red bag & black heels | H&M taupe tank top & rings | Massimo Dutti tan cape