I hang in my blue jeans, I swing in my blue jeans
EARTHQUAAAAKE! Yes, indeed, a very, very small earthquake occurred here in Egypt over an hour ago. I was sitting on a couch doing some homework and I felt the couch slightly shaking left and right and all that was in my head was, EARTHQUAAKE! WOOOO! Haha. I don't know, somehow since earthquakes are very rare where I live, I find them fascinating and try to cherish the moment as much as possible.
It was actually in Crete, and it was measured 6.5, and it reached Egypt with a 3.5. But it was so slight, and hopefully it won't happen again. I don't want it to be as strong as Japan's earthquake. Anyways, let's get to today's outfit.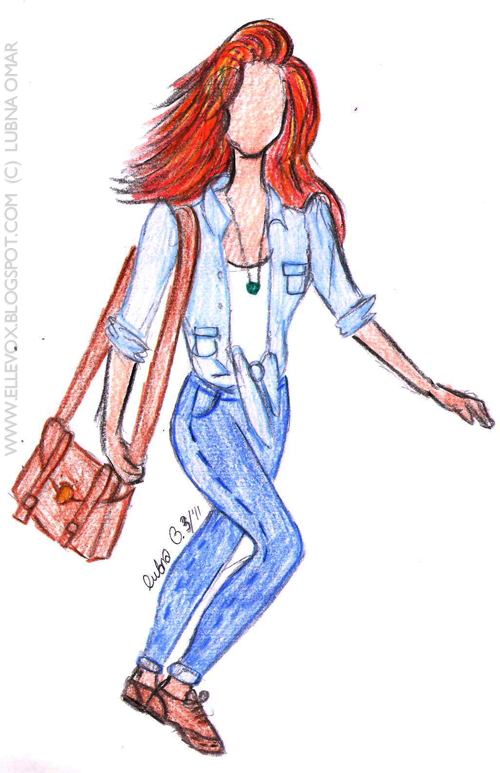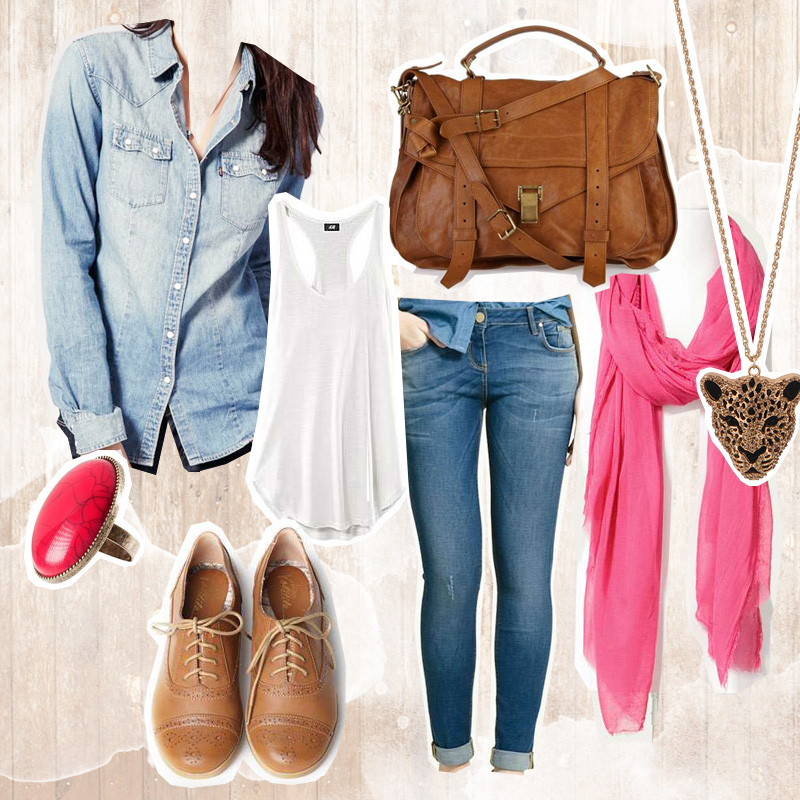 Levi's denim shirt | H&M ring & white tank top | Zara skinny jeans & pink scarf | Proenza Schouler brown leather satchel | Forever21 leopard necklace | Shop Ruche brown oxfords
I was given a Stylish Blogger Award by the lovely
Melissa
, and basically we have to thank and link back to who gave us the award, share 8 things about yourself, pass it along to 8 blogs that you recently discovered and enjoy, and leave those bloggers a message telling them about their reward. Here goes:
01:
I'm a very energetic person, and I like getting things done quickly.
02:
I mostly love cooking TV shows.
03:
I have a weird obsession with bricks and old fashioned cars.
04:
I am a
very
indecisive person and I change my mind very often.
05:
I hate cats and I fear touching them, haha. But no seriously.
They're scary
06:
My favorite movie of all time is Napoleon Dynamite.
07:
I used to sew a lot when I was really young, but somehow I suddenly stopped and I really want to get back to that habit again.
08:
I'm literally obsessed with brogues and satchels. :D
And now the bloggers that I would like to give this award to…(in no particular order)
01: Pop Culture Afternoon
02: The Stylish Wanderer
03: Mode Junkie
04: Gretch TM
05: The Fancy Teacup
I honestly couldn't find three more blogs to nominate, so I'll be breaking the rules if that's okay. :D